Web Hosting Reviews – 83 Site Owners share their Favorite Web Host
Web hosting is something every blogger, site owner or online business needs to have.
During the set up of your first site or blog, this can seem like a strange and confusing process. However, once your site is up and running, you likely won't need to log in to your hosting service that often — especially if you are using WordPress to power your site. If you don't already have a website or blog and are currently stick in the web hosting decision process, be sure to follow this how to start a blog guide.
With thousands of different web hosting solutions to choose from, how are you supposed to know which are best and right for you? At the same, what makes some web hosting companies better than others? Is it the price, hosting uptime, reliability, built-in features or customer support?
These are all valid questions and concerns. For most people, it's about finding a common ground between each of these, while also going with a reliable solution that doesn't cost too much in the process.
While I could tell you all day about different web hosting providers I've used over the years, and my favorites from the bunch… I thought it would make for a much more useful and compelling article to simply poll a wide range of site owners and bloggers to see who they are using.
Top 10 Web Hosting Solutions
After receiving responses back from over 80 different site owners and bloggers, you are sure to get a wide range of results. Of these responses, we've listed the top ten recommend hosting solutions below.
Several other web hosting providers (roughly 40 altogether) did make the list, which can be seen in entirety below.
Recommended Web Hosting Solutions from 83 Site Owners and Bloggers

For WPBeginner, we use HostGator dedicated servers. I have been a HostGator customer since 2007 and their team is always helpful. What I like about HostGator is that they have the plans to grow with your business. When you're starting out, you can choose the shared plan and then as your site grows, you can move to a VPS and even a Dedicated server after that.
Syed Balkhi – Wpbeginner.com
—
SiteGround is my hosting provider, and I chose it mainly because of its speed, great customer service and top-notch security. SiteGround also has a lot of unique hosting options available for WordPress, which is where I manage my website. With SiteGround, your domain name is included, as well as e-commerce solutions–the basic plan allows you to set-up and manage a shopping cart within your site. You also benefit from 24/7 customer support, which is great considering that I could need help across time-zones while I travel.
Matthew Capala – Searchdecoder.com
—
After hopping around a few different hosting providers, I finally moved www.SarahPressler.com back to WordPress.com, which I highly recommend for those who want to just throw a blog up and not have to worry about all the issues related to self hosting (plugin compatibility, software updates, security, etc.) With the new WordPress.com upgrades, you can get your site, domain, email, and even get your Google Apps set up pretty quickly. If you run into any hiccups the WordPress Happiness Engineers are literally a click away. Cost-comparative, setting up on WordPress.com might seem like a little more of an expense vs. setting things up on your own, but the time-saving aspect of it all is worth it! If you are just running a little blog and have no real desire for custom functionality, most everything you need to accomplish can quickly be handled via hosting your site on WordPress.com.
Sarah Pressler – Sarahpressler.com
—
There are a number of things I appreciate about Flywheel. They were the first in the WordPress managed hosting space to roll out client billing transfer and I've loved that from the start. It's so simple to spin up a new site and have the billing portion sent directly to the client so that I'm not playing middleman in that host to customer relationship. I also appreciate their support – It's consistently quick and friendly. I've had carriedils.com hosted with them since their beta release and am pleased with that decision many times over.
Carrie Dils – Carriedils.com
—

Over the years I tried pretty much all of the big hosting companies: DreamHost, Bluehost, MediaTemple, GoDaddy an so on. The one that provided the best value for money in terms of customer support and service quality (i.e., site loading speed and uptime) was HostGator. I have been with them with 8+ years now. I started with a basic plan, and over the years migrated to a VPS and now a dedicated server. Over the years I also received some free perks for being a loyal customer, which is always cool.
Daniel Scocco – Botware.com.br
—
My Webhost provider is Bluehost. I chose them for a number of reasons including the level of service and what you get for your money. Bluehost always takes care of my issues in a timely fashion and has reasonable prices compared to other web hosting companies of comparable size and service.
Bill Gassett – Maxrealestateexposure.com
—
We use Squarespace because they have an all in one solution that includes cloud hosting. I genuinely just recommend cloud hosting for most of my clients due to the capability it has to withstand large spikes in traffic that we will hopefully be sending them.
Sean Smith – Simpletiger.com
—


I use DreamHost for all my projects.
For me, a lean entrepreneur has to look for great support in a hosting provider.
Technology usually fails, and when it does, you have to have someone to call.
DreamHost has an awesome live chat for customers that I've used several times to ask for help. They don't over charge for this service, it's all included in their plans.
BlueHost also offers this service, but running many sites inside BlueHost doesn't perform well.
With that said, my biggest projects are on Google Cloud, because of their infrastructure.
Gabriel Roitman – Gabrielroitman.com
—
My web hosting provider is Krystal. My developer suggested them and since I trust him I went with this hosting company. Fast site load times, dependable support, reasonable pricing and virtually 100% up times influenced my decision to stay with Krystal. They also offer a free CDN for 3 months – for Krystal users – which is sweet too.
Ryan Biddulph – Bloggingfromparadise.com
—


Regarding hosting providers, I switched hosts a few years ago when I needed a really high-performance host. I got lots of conflicting recommendations from people I know and well known names and eventually I realized that none of us, individually, has enough variety of experience with hosts to be able to make a real recommendation.
Yeah, we like our host and they work well for us, but few of us have benchmarked 10 or 20 hosts to see if they would be even better. So in the end I used the benchmarking and user feedback reviews from an independent, unbiased source: reviewsignal.com.
They run very thorough annual performance benchmarks and I was surprised to see that a lot of the industry big names who pretty much everyone recommends actually performed pretty badly. And some much smaller names did well. So I went with one of the small firms with the highest level of performance at a much cheaper price than the big names: lightningbase.com
So my advice is: don't listen to advice 🙂 Look for facts: performance benchmarks and genuine customer feedback.
Ian Brodie – Ianbrodie.com
—
I currently use Stable Host and really enjoy their service. I started with them due to a big discount from a friend who worked there but I've stuck with them because the support and service is outstanding. The hosting has been rock-solid and when I have had issues (due to my own mistakes, not Stable Host) they've been very quick to respond and help get things resolved. Great service, support, and hosting.
Ben Brausen – Benbrausen.com
—
Web Hosting Hub. I found them through an ebook I was reading about breaking into online business. I trusted the source, so I used his affiliate link. I'm now an affiliate for them too and have had a great experience.
Gina Horkey – Horkeyhandbook.com
—
My main blog is www.techtricksworld.com, and I have been using one.com web hosting since the beginning. I never found any issues working with them. Their chat support is more than awesome. Whenever I have got some issues, they solve within minutes.
Their infrastructure is good, their chat support is excellent, and they are not allowing any objectionable sites on their server. So, I feel my site is safe with them. Even when there are huge traffic spikes I don't get any alert email which is a common problem with Shared Hosting.
In short, I would say I used them in the beginning, and since I didn't get any problem in the 6 long years, I am still sticking with them only.
Atish Ranjan – Techtricksworld.com
—
I have syndicated on Facebook, Twitter, Scoop.it, LinkedIn, Tumblr, Pinterest, etc.
Chris Dreyer – Attorneyrankings.org
—
I host with Phastnet.com. I honestly have no idea why I chose them. It was sooo long ago. But I can tell you why I stayed, and why several years ago, I consolidated the hosting for my various websites with Phastnet.
After a bad experience with one of the major hosting companies of the day – this must have been a decade ago by now – I realized that a small hosting company would give me much better service when I really need it. I go into that experience in detail in this interview.
David Leonhardt – Thgmwriters.com
—

I use HostGator. When I started my online journey, more than 6 years ago,
I made some research on the internet and it seemed to be the best option.
I was right. I've today a dedicated server, with 99.9% uptime during the last months.
I'm a satisfied customer indeed!
Erik Emanuelli – Erikemanuelli.com
—
I hired people to set up my blog for me. They chose A Small Orange. I may not have chosen them, but I choose to stay with them and be an affiliate for them. I am that satisfied.
The reasons are as follows: I appreciate their 24/7 tech support. Even when they feel a problem is the fault of a third-party like a plug-in, they generally try to help me. They never rush me off the Live Chat, they give me as much time as I need. In addition, the prices are reasonable– the price of a movie ticket and a drink per month. As I said, they have an affiliate program which I utilize.
Janice Wald – Mostlyblogging.com
—
We don't actually just use a single host and we always look at the right host for any given job. For our own site running on WordPress we use WP Engine as they are pretty much the best in the business for WordPress hosting. For low traffic client sites where budget is tight we will often use a re-seller like Heart Internet. We advise that something more powerful is better but let the client make the end decision. For some bespoke jobs we use a virtual server where we can quickly add more CPU or memory if needed – we tend to look for the best prices at the time. We will also look at specialist hosting for platforms like Magento and depending again on the clients level of technical expertise we will look at cloud based systems like Squarespace or Shopify – these limit the clients technical exposure to issues and allow them to simply concentrate on running their business.
Marcus Miller – Bowlerhat.co.uk
—
Our hosting provider is MediaTemple. We've been using MT for almost ten years now and have been thoroughly satisfied with their service. Because we do quite a bit of web development work, we have a dedicated virtual server rather than managed WordPress hosting, which they do offer. Managed hosting is ideal for bloggers and small businesses wanting a secure and easily managed site. A dedicated server requires more technical know-how but whenever we've needed support and guidance, MT have stepped up to the plate.
We recommend them without hesitation.
Jon Buscall – Moondogmarketing.com
—
When starting my site, I decided to go with ASmallOrange. This was done simply because I was looking for a reliable hosting solution and I happened to come across a resource site that walked me through the process of how to start a WordPress powered site and ASO was the hosting provider they recommended. After registering my domain name and hosting through their site, I started to realize that there were other options out there… but fortunately I haven't had any problems with their site. I have since launched a few other sites outside of my original one, and did pick up some shared hosting packages with other provides like BlueHost, HostGator and MediaTemple. At the end of the day, I think it just comes down to finding a reliable hosting solution that keeps your site online and doesn't charge you a ton in the process.
Brandon Johnston – Blogreign.com
—
I use Dreamhost for my webhosting and I've been really happy with them. I chose them, way back in 2007, because they offered easy WordPress hosting, and they were an ethical, green (carbon-neutral) web host. I get unlimited space and now host a bunch of sites for friends and family, as well as several sites of my own. Their technical support team has always been really helpful and responsive, too.
Ali Luke – Aliventures.com
—
We use WPengine for hosting our site. I chose them because I heard up-time, speed and customer support were pretty good, and I've come to find it's true. Their support goes beyond the call of duty. But I also really like them because of the staging environment and backup services they provide. I've been with them for several years now and recommend them to my clients as well.
Bill Sebald – Greenlaneseo.com
—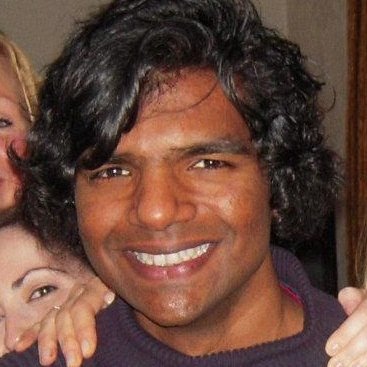 My web hosting provider is Synthesis. I chose them because they are one of the top WordPress hosting providers. Earlier I had been using a regular hosting service, but I wanted to switch to something more robust.
I had heard a lot about Synthesis back then so I went for them. Synthesis offers super quick loading speed and security and it is made for WordPress. It also comes with tools that help you optimize your content for search engines.
It's run by Copyblogger. I was already using their Studiopress themes, hence I was certain I would like their hosting too. I have never had any problem since I joined them.
Mitt Ray – Socialmarketingwriting.com
—
LiquidWeb was our web hosting solution of choice, as we were looking for a superior hosting provider that would make sure our network of sites are up and running at all times. We knew that shared hosting plans are fine for regular bloggers and site owners, but since we have an e-commerce and design based business, we 100% need our sites up and running at the fastest speeds possible. After looking at various hosting providers, features and online reviews, we decided that LiquidWeb was best for our business.
Srish Agrawal – Infographicdesignteam.com
—
Service Provider: AskForHost.com
Service Using: WordPress Hosting
Why I Selected Them:
AskForHost came as a big rescue back in 2010 when I was running a couple millions traffic blog. I was running my blog at HostGator and was already maximizing their plans to make my blog running perfectly for everyone. During the most peaked hours, I always noticed my website goes down for couple of minutes due to lack of resources and technical services offered.
I searched for variety of hosts, and figured out AskForHost and the person behind the company. He was a local and most-welcoming personality. He quickly offered me the custom package with top-notch technical service. I used the managed server and they offered me out of the box service.
I have been with them from last five years and so far so good. I am personally running more than 100+ websites on their servers and many of my clients, fellow bloggers are also running their websites provided by AskForHost.
Offering out of the box service was the biggest plus point. I never faced the downtime. I always get the latest features enabled on my websites without even asking or spending much time to get in technicalities for them.
Hamza Sheikh – Hamzatariq.com
—
Go daddy
Because they were the first ones I got introduced to. I also try to go with a hosting provider that is large and has good customer service. They seem to do what I need to get done at a reasonable price.
Rafi Chowdhry – Chowdhurysdigital.com
—
I registered my domain with my website provider, Wix. When I initially created my website, I didn't have a blog. It was easy to make the addition to my existing domain. Their hosting service is reliable, consistent and inexpensive. I will use them for years to come!
I enjoy working with the D.I.Y builders because you can have anything from a small blog to an e-commerce store, all with one URL and a few additional steps.
Alex Morrison – Malamax.com
—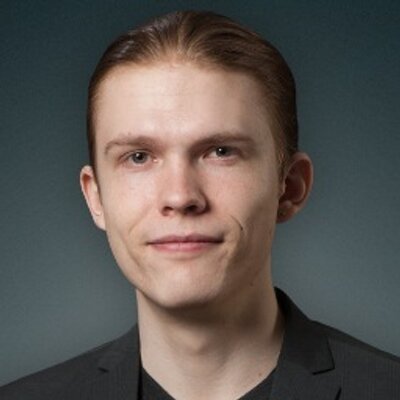 I used GoDaddy, but after countless issues and endless issues with their customer support, I switched to Synthesis. Haven't looked back since. The price is higher than the cheap-o options, but their stability is great and support even better. It's okay to use one of the super cheap options when you don't get a lot of traffic, but when you get tens of thousands of visitors, using a shared server (like the cheap options) just doesn't seem sensible for a business.
Peter Sandeen – Petersandeen.com
—
My host company is Krystal, a fairly new UK-based company. A trusted web-designer friend recommended them when they first came out and my husband and I switched our sites as we were not happy with our host at the time .I am very happy with their service and glad I made the change. The uptime on my website is great. Their customer service is exceptional as well-prompt responses and they really seem to know their stuff. What impressed me most is their servers being located several stories below ground level in an underground bunker– talk about a secure location!
Kelli Cooper – Livelifemadetoorder.com
—
My site is currently hosted on GoDaddy. The main reason why I chose them at first when I started blogging was because of the popularity of their brand. Although I've been experiencing a lot of bad service from GoDaddy the past couple of years, I still chose to stay.
But if I were to suggest a hosting company for new bloggers, I would probably recommend using HostGator and SiteGround instead.
Jason Acidre – Kaiserthesage.com
—
I use LiquidWeb and have been for nearly ten years.
Not only do they provide incredible machines at very competitive prices, their customer support is industry-leading. They refer to it as Herculean, and they aren't exaggerating.
Any time I have a question or issue, I shoot an email into LiquidWeb which automatically creates a ticket and assigns it to the next available technician. Within minutes I'll receive a response from whomever's working on the request, with a resolution shortly thereafter.
Mike Allton – Thesocialmediahat.com
—
At Zazzle Media we use eukhost.com as our web host provider as when we did our research against 5 other providers we felt that they offered the best support and platform for the price we were offered.
Simon Penson – Zazzlemedia.com
—
As one of the leaders in the online invoicing and payments space, we simply could not afford to go with any other hosting solution other than Amazon Web Services. Through their hosting platform we can host, manage, scale and control all aspects of our site and backend, without the need to worry about anything going down. This also allows for in-depth reporting to alert us at any given moment, should traffic spikes, downtime or performance issues come to rise.
John Rampton – Due.com
—
I'd go with:
Site5 – If you're getting started without a big budget. They have great support, good speed, uptime. Overall it's a great affordable hosting.
WPXHosting – Formerly Traffic Planet Hosting. They're really the best managed hosting that I can recommend. 24/7 support, lighting speed. No reason to say no this hosting.
Tung Tran – Cloudliving.com
—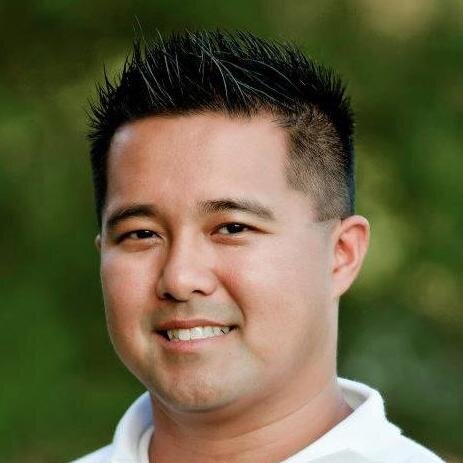 Newbie Tip: Say NO to shared blog hosting.
Okay maybe "shared hosting" is okay for some when you first get started but after running my personal blog for over 5 years and having made a couple hundred grand from 1 website…
I've noticed the "shared hosting" from 2 different providers had a commonality …. prone to hacking and running out of resources.
There isn't a worse feeling in the world than running out of resources (poorly managed server) or too much traffic brings it down with a paid promotion.
Actually, there is a worse feeling… it's being hacked. Security is a big issue once you start to monetize your site.
So I now use a WordPress Managed Hosting (since the vast majority of full-time bloggers use wordpress). I decided to get a custom solution with WP Engine and why I wrote over 5,300 words on the subject about WordPress managed hosting and it's benefits like support and speed.
Lawrence Tam – Lawrencetam.net
—
We're using Amazon EC2 to host our proposal software web app (Bidsketch), and we use WordPress hosting service Synthesis (http://websynthesis.com/) for our blog. We went with Amazon for our web app because it's built in Rails and EC2 gives us the ability to quickly scale this type of a product. For our blog, we went with Synthesis because we really didn't want to worry about the security aspect of WordPress and we wanted something that was proven with WordPress sites. Plus, it helped that we're big Copyblogger fans and they're using our proposal web app to help them sell their services.
Ruben Gamez – Bidsketch.com
—
I use WP Engine to host my primary website. Why? Because it´s FAST. Who cares if you have a great website, when you can take your dog for a walk while you are waiting for it to fully load?
Tor Refsland – Timemanagementchef.com
—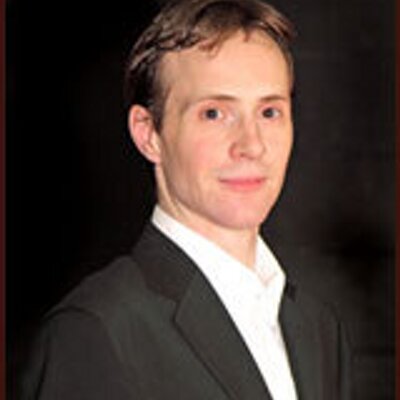 Not many people realize what difference it makes to have 99.9% uptime means compared to 99.99% uptime. That extra .09% means my sites are up an extra 39 minutes per month and in my business every minute counts. This is part of the reason why I use xodMedia.com's managed hosting solutions. Also, they provide WordPress updates, regular backups, hacker protection and are using the world's fastest IP backbone so sites load faster which improves Google ranking. As a SEO of these reasons it important for me to use the best hosting for myself and my clients that is why I use xodMedia.
Allan Pollett – Allanpollett.com
—
My host is 34SP.com managed WordPress Hosting. I chose them because they are knowledgeable on their WordPress, their managed setup is super quick and very secure, but the main selling point is the support. Their support team is superb, very knowledgeable, and I get problems fixed pretty quick.
It's also a bonus that they are based in Manchester, where I am based, and they help support the local WordPress community.
Rhys Wynne – Winwar.co.uk
—
My web hosting provider is Namecheap.com. I've used their Business SSD, reseller, and dedicated servers. I actually moved to them about 2 years ago, after a bad experience with another web host. Because of that prior bad experience, I had to really sit down and talk with several web hosts, ask them questions, and discover for myself, if I could trust them to host my website. It's how I make my money, and how people find me, so they had to indicate that they knew what they were talking about.
Honestly, Namecheap came as a surprise to me, because I'm familiar with them as a registrar. Since then, with Namecheap, I've had little to no downtime. My site is also quick, and I can get my web design and development work done.
Nile Flores – Blondish.net
—

I'm in big love with Digital Ocean (plus serverpilot.io as easy app management) droplets. I know there are plenty other affordable VPS solutions, but it was one of the first offers with such low prices. What I love about it? It's versatility, I can scale it up or down, install different systems, manage it as I want.
As Envato Studio services provider I have to install and import theme demo data on a whole variety of hostings, but none of them (especially EIG's related companies) is as good as DO out of the box. There are also downsides of self managed servers, if something goes wrong, you're on your own.
Kris Hoja – Krishoja.com
—
My current hosting provider is InMotion hosting which I've been using from last 7 months. I started with shared hosting and quickly moved to a VPS. They provide high-quality hosting at affordable price. They servers are very fast and customer support is excellent. This is why I choose them as my current host and recommend others to go for it.
Ammar Ali – Allbloggingtips.com
—

Since my own site is about helping people set up their first site/blog, I'm constantly getting asked for my opinion on what the best hosting provider is. Honestly, over the years I've had a difference answer for every time someone would ask me this question.
These days, I pretty much consistently recommend people looking to start a new site or even those looking to find quality hosting for their existing site to move forward with HostGator Cloud. It's the hosting service I use for pretty much every new project I begin.
Not only is the support provided by HostGator truly exceptional (I mean the support staff actually know what they are doing and can solve whatever issue you happen to be having in a matter of moments! Surprising but true :)), but their hosting is really incredible. In fact last time I checked they are hosting over 10 million domains… and that's for a good reason. There load speed is one of the fastest out there and of course they come with 99.99% uptime.
Don't forget that I'm not talking about the standard HostGator shared hosting, rather this is there much improved cloud hosting, which is a little more pricier but definitely worth it if your serious about your website!
Robert Mening – WebSiteSetup.org
—
My site, Web Hosting Secret Revealed (WHSR), is hosted at InMotion Hosting (VPS-100HA-S plan) now. Why? Three main reasons: 1- Lighting fast – I monitor and compare server speed regularly, InMotion is one of the best in my benchmark (hosting data is posted/updated regularly in my InMotion Hosting review); 2- Reliable – site barely goes down; and 3- reasonable price.
Jerry Low – Webhostingsecretrevealed.net
—

While there are many great hosting companies for WordPress I choose to self host and manage my websites on Digital Ocean & Linode. I have been managing my own servers over 5 years and have had very little issues. Run my hosting provides me with greater control over my environment and lets me do some automations that would not run in a managed environment. However I don't recommend running your own hosting server unless you know what you're doing. I have a server admin background so it quite easy for me. Instead go with a reputable managed hosting solution.
John Turner – Seedprod.com
—
For my own site, I use SiteGround because of their managed WordPress hosting support, reputation, and quality of service. I've rarely – if ever – had any downtime, and they've always been incredibly amendable to any needs, requests, or questions I have.
Tom Mcfarlin – Tommcfarlin.com
—
I host churchthemes.com and its blog with WiredTree. They are a managed VPS provider. I wanted the flexibility and performance of a VPS. Having managed servers in the past, I didn't want the burden of solving problems on my own. WiredTree takes care of every technical aspect for me and they respond to tickets within five minutes. They are hands-down the best host I've used. I have also been happy with SiteGround shared hosting and recommend WP Church Host to our church WordPress theme customers. These are more practical for smaller sites than a VPS.
Steven Gliebe – Churchthemes.com
—

I like using Squarespace as my web host and CMS platform. I find it's very clean and easy to use (after a brief learning curve) and the support is amazing. I also trust that because users are paying a monthly fee, the platform will continually be updated to the newest trends, for example in the near future when web browsing becomes more holographic. It will be very easy to upgrade your entire site with updated themes and free live support.
Nate Bunger – Natebunger.com
—

I've noticed that in many "start your blog" posts online, experts recommend Host Gator. In my experience, Host Gator has a terrible user interface and frequent downtime. So why do people recommend Host Gator? In part because Host Gator pays fat referrals fees for every new signup.
Here are two alternatives I recommend…
#1: Dreamhost for most people
– I signed up for Dreamhost years ago, and it's where my personal site about blogging is hosted;
– Dreamhost has fast and comprehensive customer service, though you need to have some tech or DIY knowledge;
– Hosting is reliable and reasonably fast;
– It's cheap and also has a good referral program;
Warning: Some of the sites I host on Dreamhost have been hacked, so I'm not 100% confident in site security. Admittedly this could be due to me not updating WordPress or using weak passwords.
#2: WPEngine for high performance
– I use WPEngine for client sites, e.g., Museum Hack is hosted on WPEngine (t's a $2 million+ business that does company team building tours at museums in NYC and SF);
– WPEngine has amazing 24/7 customer support via live chat, they are super smart, friendly and good communicators (e.g., they don't just say, "this is the technical solution", they say "these are your options and this is how it may affect your SEO");
– Great backup and restore ability;
– WPEngine has a "staging" feature where you can do website development and then easily push it to the live version;
– Awesome site security, with details about updates and plugins exactly when you need them;
The only "drawback" on WPEngine is that it's more expensive than many of the alternatives, so it may not be a great fit for bloggers just starting out. But if you run a business on a WordPress based site you should absolutely make this investment.
Also, if you aren't sure what's best for your blog/business, I'd recommend looking at other experts:
– Ramit Sethi's I Will Teach You To Be Rich appears to be hosted on Rack Space;
– Ramit's sub brand Growth Lab appears to be via Cloud Flare;
– Andrew Warner's Mixergy I believe is hosted on WPEngine via Cloud Flare;
– Nick Gray's personal site about life in NYC is hosted on Host Gator;
– Derek Halpern's Social Triggers is also via Cloud Flare;
– Julia Kelly's JK Expressions is on Serving;
– Eric Conley's personal site about HR is on Dreamhost;
– Naveen Dittakavy's flight deals site, NextVacay is via Cloud Flare;
– Selena Soo's site about PR and influence is on Go Daddy;
– Navid Moazzez' site about building online business is also via Cloud Flare.
FWIW, I found the "where it's hosted" information via this tool.
Michael Alexis – Michaelalexis.com
—
I host my blog on WPEngine because it's fast, they back up my site daily, and they have a great support system with live chat. For my affiliate marketing business I use LiquidWeb as a server, and RackSpace CDN for images because speed is my main priority. There are a ton of great hosts out there. My best advice is not to be CHEAP when it comes to hosting. Your website going down could end up costing you a lot more than premium hosting.
Charles Ngo – Charlesngo.com
—

I've just recently moved my hosting to Flywheel and the main reason for this was because of speed. With my previous web hosting provider I felt like my website was too slow, which is a huge problem – no one has the patience to wait for a website to load when there are so many others out there that load immediately. Not to mention, a fast website is essential for SEO and for whenever you have ad campaigns (Facebook will not even show your ad if your website moves too slowly on mobile, for example). Although I haven't been on Flywheel long, I am very pleased with the results.
Lilach Bullock – Lilachbullock.com
—
I have chosen Hostmonster, which belongs to Bluehost, because blogging friends recommended them many years ago. When it comes to online services, I always ask my peers because I trust their experience and judgement.
The Hostmonster deal is a shared account, but it's reliable and I never experienced trouble over the past five years. I'll keep Hostmonster as long as their costs stay reasonable.
Mars Dorian – Marsdorian.com
—
I chose Namecheap because I had them recommended to me by a business mentor. They are cost-effective, have great support and they don't up sell you the world. I get exactly what I need at a great price.
Marcus Widlund – Widewebstudios.com
—
Wistia
As a premium provider of Animated Explainer Videos that actually get results and reflect visionary brands, it's important for us to use the best tools to deliver the best product possible for our clients. Wistia simply makes our videos look better, regardless of the device they are viewed on. The platform also allows us to review detailed engagement statistics, which is important so we can measure and refine the quality of our product. Finally, advanced features like embedded "Call To Actions" and links allow us to provide addition functionality to our videos, to ensure our clients receive a video that produces the best results.
Sanjay Shah – Visionarydigitalstudios.com.au
—
I've been recommending Bluehost for the longest time. The reason I chose Bluehost is because they are reliable, have an amazing customer service team, easy to use interface, unlimited domain, no downtime and most important value for its price. After using them for years, I have no complaints about them. In fact, after trying them for a month, I upgraded to 3 years worth of hosting because it was cheaper.
Aaron Lee – Askaaronlee.com
—

Host: LiquidWeb
Why did I choose them: They are the best when it comes to dedicated servers and their support is just unmatched. On top of that, they are not very expensive as compared to other hosts.
Mohit Tater – Mohittater.com
—
I've been hosting Content Champion on WPX Hosting (https://wpxhosting.com) for the last 18 months, after I read a review about how great they were on Matthew Woodward's blog. My experience with them has been superb – not only is the hosting super fast, but the support team are excellent too. It's simple really – if you're serious about your websites you need to host them with WPX Hosting – you won't regret it.
Loz James – Contentchampion.com
—
As a web developer, I tend to use a variety of hosts to suit the specific needs of each project. Currently, I classify my online work into three general categories: production sites, development work, and side projects. For production sites, I prefer to use Media Temple because of the solid performance and great 24/7 phone support. For development work, I like to use DigitalOcean because of the flexibility and low cost. And for side projects, I usually just grab a small shared plan at A Small Orange. At this point in time, these three web hosts are serving me well.
Jeff Starr – Perishablepress.com
—
Our web hosting provider is WP Engine.
We chose them right when they launched – we read about them on Hacker News and later met WP Engine's founder at a conference. But the reason we stick with them is because they're stable, secure and fast.
Joanna Wiebe – Copyhackers.com
—
Having tried out a number of hosting providers over the years, there's only one company that I believe stands out above the rest for customer service, uptime and reliability… Tsohost.
The biggest bugbear for me was that with some providers I was waiting on the phone line for over 30 minutes just to speak to someone!
With Tsohost solving any web hosting issue always seems like a breeze. They answer my calls super quick and help me with any web hosting problems in record time.
I can't fault them. We will continue to use Tsohost for our company and client websites.
Charlie Travers – Finetunedigital.com
—

I personally have been using MediaTemple since 2009 for my own web sites and they have great support, however for my small to mid sized clients, I recommend BlueHost as they offer great customer service at a more competitive rate, suited to that size business.
Jacob Cass – Justcreative.com
—

I've personally use it for all of my websites because of its 24/7 technical support, when I've sent support tickets to solve technical issues, it all went well – one feature I'm very fascinated with. Also, Godaddy allows WordPress integration and economic standard price for those who can't afford premium prices (great for newbie bloggers).
Venchito Tampon – Sharprocket.com.ph
—
I went with HostGator because they installed WordPress for me and were a well-known name in the web hosting space. I was already familiar with the concept of creating content online, but hadn't gone live with a site or blog of my own yet, and HostGator made the process quite easy. I believe I also signed up during one of their holiday promotions, which brought hosting costs under $5 per month, which was a pretty good deal. I did have to contact their support team a few times to answer a couple questions I had on customizing their site. This allowed me to try out their online chat support, which was pretty cool. In short, I've been happy with them.
Kristel Staci – Kristelstaci.com
—
We use wpengine.com.
We read a number of great reviews on them and have been quite happy with the speed and service so far.
Aaron Agius – Louder.online
—
My host is Hostgator. The primary reason is based on their performance reports at the time. Even if others were a little cheaper, the performance, such as response time, was important to me. Compared to others it can load a page up to 5x faster. In addition they are a well established brand that is known for being reliable and having good customer service.
It's been a few years now and so far so good.
Adam Force – Changecreatormag.com
—
I use Kinsta for all of my web hosting. Their support is incredible and the hosting is lightening quick. It would have to take something huge for me to ever move away from them!
Matthew Barby – Matthewbarby.com
—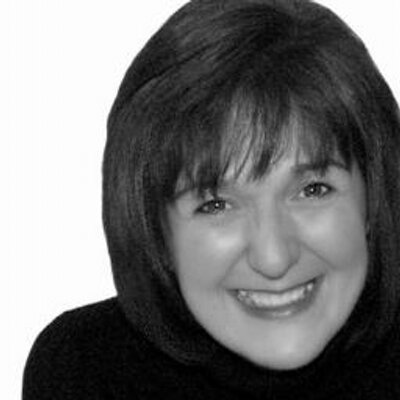 My web host is BlueHost. I've been with them since 2013. Prior to that it was HostGator and now they are the same company. I have several criterial for choosing and staying with a host. The most important to me is "Managed WordPress Hosting" meaning that I can stall WordPress with a single click and have it automatically updated. My next criteria is that they are BIG enough to offer tech support yet small enough to care about service. Finally, I'd be lying if I didn't include price. It doesn't have to be the cheapest, but the value has to be there.
Ivana Taylor – DIYmarketers.com
—
When I personally started RickRamos.com I was hosting it with an inexpensive plan at HostGator. After my site started to get a bigger traffic load, I realized you get what you paid for, my website went down and the support was awful. I then chose to migrate to Kinsta.com for my personal site. Their hosting is about 4 times better than my old host, they handle security issues, have staging servers, handle backups and are WordPress experts. I haven't had a single issue since I switched over to them and their support is amazing. For HealthJoy.com where I'm CMO, our needs are drastically different. We are running both a WordPress website and an app. We chose Amazon Web Services (AWS) as they have the leading cloud infrastructure. It's inexpensive, hugely scalable and has an assortment of other services that we can tap into if needed. It's an incredible value but you need to be way more technically savvy to use and service it.
Rick Ramos – Rickramos.com
—
I am using Hosteurope and 1and1.com, both for the same reason:
They are reliable, professional and adhere to the stringent European Union privacy laws. Fortunately, they both also offer managed servers which makes everyday life for web agencies a lot easier. Both hosting companies have been distinguished by receiving various prizes for the excellent services they provide to consumers and companies alike. I am particularly please with the level of support HostEurope provides to it's customers, should problems ever occur.
Björn Assmann – Max-search.de
—
I am with A2Hosting. There are many reasons I've chosen them, but the main reason I stayed is nearly 100% uptime. Plus, it's lightening fast!
Ana Hoffman – Trafficgenerationcafe.com
—
I currently work with three different hosts for different sites, but my primary site, Location Rebel, is on the Rainmaker Platform. My membership site had grown to the point where all of the tools I'd been using stopped working well together, so I was looking for a cohesive platform with which to grow the site off of – and at the time Rainmaker felt like the best fit.
Sean Ogle – Locationrebel.com
—

Currently my web hosting provider is WPX Hosting (formerly know as Traffic Planet Hosting), the reason why i choose them is because they are one of the fastest wordpress web hosting provider i had tested. Aside from superfast speeds, the service I've received has been like nothing I've experienced elsewhere. They also provide free website speed optimization if you host with them. Their support response time was quick and they know their stuff.
Joseph Ho – Joseph-ho.com
—
I use SiteGround, because they're different from all the big web hosts (in the best possible way). Here's why they rock my world:
1. I can connect with someone on live chat in less than a minute and they're super helpful with any technical issues
2. Each account includes one free website transfer ($150 or more on Bluehost!) and unlimited emails connected to your domain(s)
3. I get $50 for each referral
4. WordPress gave it their seal of approval as an official partner
5. I can host multiple websites on the same plan for less than $10/month
Their customer service and benefits are hard to beat. As a web designer (in additional to blogger, social media marketer, and more!), I've tried a LOT of hosts, and haven't been completely satisfied until now.
Maddy Osman – The-blogsmith.com
—

For me and my business it's a no-brainer – WPX Hosting (former TrafficPlanet Hosting).
They have super fast and reliable VPS SSD hosting solution, awesome support that responds to my (and my team's) questions literally within minutes, daily updates and backups if I request them, free SSL certificate and one-click installation so that your site can be loaded on https within a couple of seconds and in just 3-4 clicks.
On top of that, installing WordPress (clutter-free) has never been easier. You simply add your domain, click 'Install WP' and in 10 seconds you're good to go.
I highly recommend WPX, and you should definitely give them a shot.
Andrew James – Brandbuilders.io
—
I've been blogging since 2007 and most of the time I used Media Temple. I chose it because it was recommended by creative professionals and I stayed loyal. They are fast and reliable with great customer support. Also, it is a great value for lifestyle bloggers (personal plan is $20/mo).
Tomas Laurinavicius  – Tomaslau.com
—
My web hosting provider is Whogohost.com. Regardless of the fact that they're a local company, I've used them for several years primarily because of their great customer service. They're really responsive and provide all the hands-on support they can even for some of the most technical issues.
Although they're also really affordable when compared to some other shared hosting providers (which is one of the reasons why I chose them), their customer service is what has kept me as a customer so far.
Lanre Solarin – Rathersure.com
—

I use MDD Hosting (www.mddhosting.com). I chose them after a fair amount of research, especially relying on the expert help of the folks at the Web Hosting Talk forums (www.webhostingtalk.com). I picked MDD because their prices are very reasonable, their support very responsive, and their service very good. I'd recommend them to anyone. That said, the #1 recommendation I'd make is not for a particular hosting provider, but rather against any provider owned by EIG (Endurance International Group). Every major hosting provider that I know of is a subsidiary of this corporation (BlueHost, FatCow, A Small Orange etc), except for GoDaddy/Media Temple, who are also huge. Unfortunately, with huge companies, service and support is simply not reliably good enough to stake your business on it.
D Bnonn Tennant – Informationhighwayman.com
—

We started with UnoEuro when bootstrapping and looking into future transitions to Google Cloud. Factors that we consider are cost, reliability, scalability and more powerful.
Andrea Loubier – Getmailbird.com
—
My web hosting provider is Chris Richardson at rtwlabs.com. I use Chris because I know him personally and I'd had problems with big hosts in the past. I found the big companies were slow to respond to requests and problems whereas Chris always fixes any problems immediately and is always on hand for any techy issues I might have.
Monica Sttot – Thetravelhack.com
—

The web hosting company I use is Namecheap. I chose them because their customer support is outstanding. Previous hosting companies left me hanging for 2 days before replying to my issues, but Namecheap have a live chat feature that is awesome. They are also very affordable…When I was bootstrapping my first company I was struggling to pay rent, so having cheap hosting made all the difference. Maybe now I still use them out of fierce loyalty or laziness, but they have been great partners for me so far.
Max Feller – Thesuccesssteps.com
—
When comes to host your business or make money from online, you must have a good website which work 24 hours a day. Since most of the hosting companies provide good servers at good cost, but when it comes to 'support', Knownhost leads the market. I have tried a couple of famous VPS hosting before Knownhost, but their support was not up to the standard. After reviewing the user comments and feedback on Knownhost's VPS servers and support, I decided to try them.
Their professional service is keeping me with them more than 5 years. They respond and fix the issues very quickly- let's say in 15 minutes.
Dinesh Kumar – Sysprobs.com
—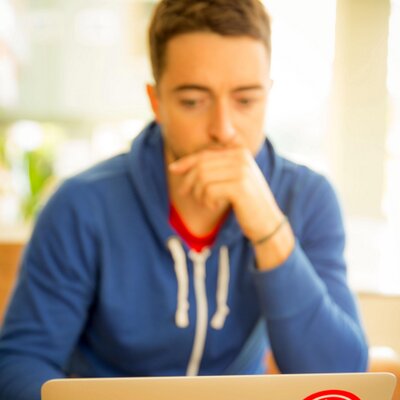 I'm a big fan of DigitalOcean for the simplicity and the speed. When I first moved to them a few years ago I noticed a dramatic load time decrease for my websites. It's also nice to be able to quickly increase the size of your hosting package on the fly, which recently saved us after a Reddit front page appearance. DigitalOcean is technically made for developers but it's pretty straightforward. You can also look into services like ServerPilot to manage things. Pro Tip: for max speed make sure you also use an IP any case like Route53 or DNSMadeEasy.
Clayton Cornell – Spartantraveler.com
—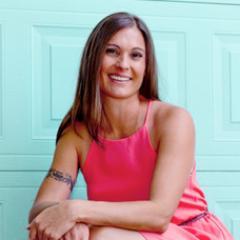 I have been using Siteground for the past year and a half and could not be happier. Not only is their pricing competitive, their customer service is top notch and fast! When I redesigned my website last year, they helped me set up a development site for my redesign. When it was ready to go live, they helped me switch everything over to the live site. When there was an issue (my own fault), they were more than willing to help me troubleshoot the problem and fix it. At no charge. This is what dealing with hosting should be like!
Marianne Manthey – ODesignYourOwnBlog.com
—

I use Yourhosting as my website hosting provider. I am Dutch, so I chose a hosting company from The Netherlands, which is ideal if I need any customer support. There are many unreliable hosting providers in The Netherlands, but I never had any issues with my website so far. *knocks on wood.
Jasper Oldersom – OpportunityBuilding.com
How to Choose a Quality Web Hosting Provider
Even after asking over 80 different site owners and bloggers, you can see how there is no 'clear choice' when it choosing a web hosting provider. The common theme across all of these responses was that premium support, uptime, and competitive pricing was key.
With that being said… these are the same elements that you should be looking for when creating a website or blog. In most cases, new site owners and bloggers will be more than perfectly fine with a shared hosting plan that costs less than $10 per month and is run by any well-known or legitimate hosting company. However, when you start to think about running your own ad/affiliate campaigns, paid media or even ecommerce through your site, that is when you want to start looking at premium solutions.
At the end of the day, getting started with a new website or blog of your own is easy. Don't stress out with the web hosting decision process, most hosting companies are very similar at the end of the day. I recommend starting with 3-5 different hosting providers recommended by any of the site owners above, then reviewing what each of them have to offer. Compare their services, prices and reviews online. This is simply the best way to find a great hosting company, without spending days of research and killing your site creation momentum.
For a step-by-step walk through on this whole process, click here.